?
Photo session pricing
Photo sessions are $175 and include the following:

• Up to 90 minutes capturing your pets in the beautiful late afternoon light
• Photo session location of your choosing, within 75km of North Western Sydney (out of area travel available)
• $100 print credit for custom printed products
• Private viewing and ordering appointment where you view and purchase custom art pieces and wall art
• Blog post to share with family and friends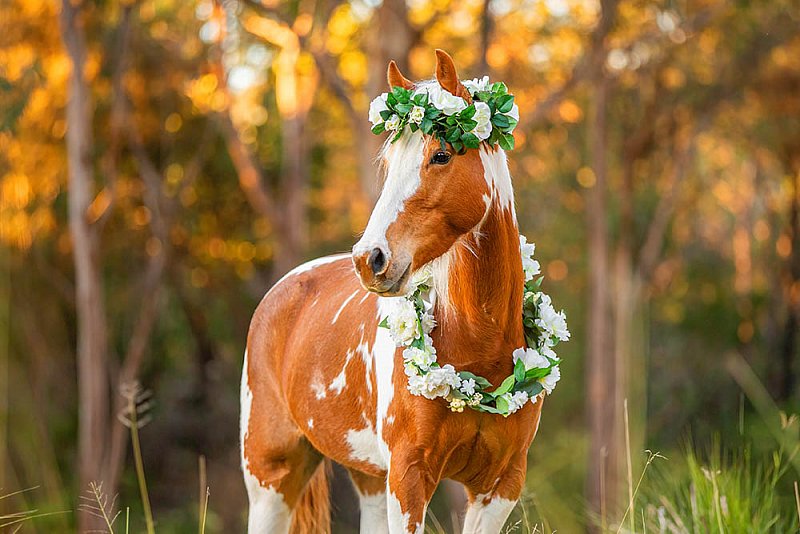 "I had the amazing opportunity to get to know my new mare with an amazing and professional photographer! This was the first time I brought my mare to the beach and I didn't know what to expect, Allira was very patient and gave us time to adjust to the wind, sand and waves. I have some beautiful shots that I will cherish forever." - Georgia with Ivy
"I was worried about finding the perfect location to capture photos of Dodge, but Allira gave me many suggestions and we ended up booking the perfect one! She was extremely patient during the photo session, Dodge had so much fun running around!" - Hayley with Dodge
?
Display your images front and center

Nothing quite beats holding a print in your hand, walking past a large canvas on the wall every day or flicking through a photo album. Although we live in the digital era, having physical products we can see on display every day can turn any frown upside down. All custom products are hand-made right here by a wonderful Australian owned and operated company and carry a 70 year guarantee.

Pricing for custom products start at $130 for little acrylic blocks, $400 for wall art pieces and $895 for photo albums.

Wall art
Wall art is the most common way to display images throughout your home. Choose from acrylic, canvas, framed canvas and framed print options, there is a style to suit any home decor. Single wall art pieces are ready to hang and start from $400 for a 11" x 14" print.

All wall art pieces are hard-made right here in Australia, using only the highest quality materials and backed with a 75 year unconditional guarantee.

Wall art collections
Display your favourite images as a collection in your home. Choose from four pre-designed collections, or let us create one together. All wall art collections are ready to hang and available in your choice of acrylic, canvas, framed canvas and framed print options starting from $1,350.

Made right here in Australia and backed with an unconditional 75 year guarantee.

Lay-flat albums
Each lay-flat art photo album is expertly printed and hand made right here in Australia, complete with presentation box, handling gloves and a care guide. Photo albums are available in 2 sizes, 7" x 7" with a photo cover and 8" x 12" with a luxurious acrylic cover, starting at $895.

Digital files
Who doesn't love sharing images of their furry friends online with family and friends? In the digital world we live in, digital files are highly sought after for both online and print use. Digital file packages start at $695 including a beautiful USB thumb drive with bamboo storage box, print release and care guide for your images. Both specifically prepared web files and print files will be supplied in the USB.

Desktop art
The ever popular acrylic blocks are a great option for the home or office, as they are portable and free standing. Available in 3 different sizes, 4" x 6", 5" x 7" and 8" x 12", starting at $130. These items are only available as extras with wall art, album and digital file purchases.

Download complete pricing here
What do all these sizes mean? View my wall art size comparison below!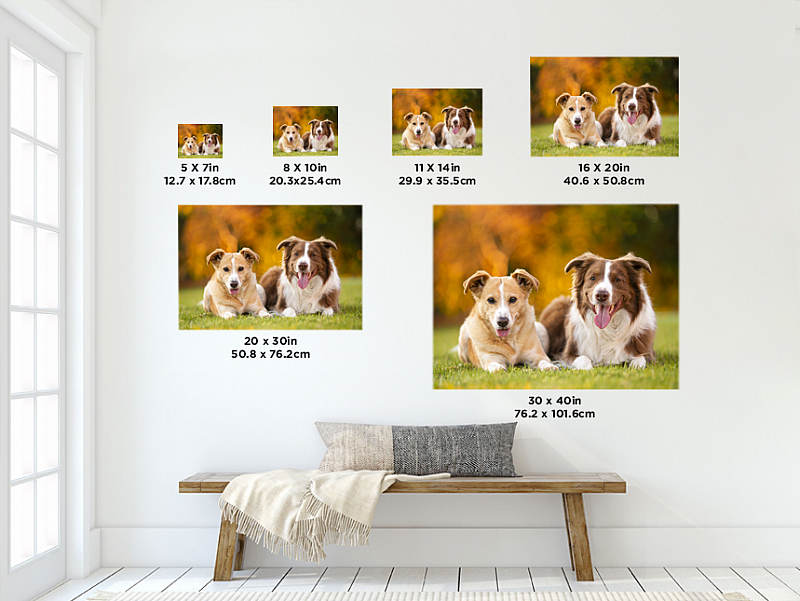 ?